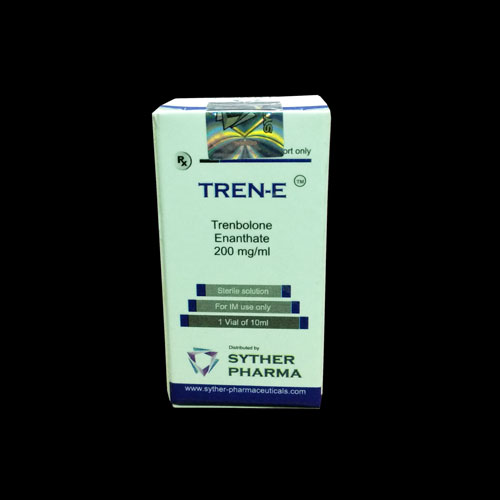 TREN-E
Trenbolone Enanthate (200mg/ml)
Long-acting trenbolone ester.
It is Highly Anabolic & Androgenic.
Provides massive gain and changes the body composition.
It Burns fat and reduces the fat percentage in the body and it increases the metabolism of our body.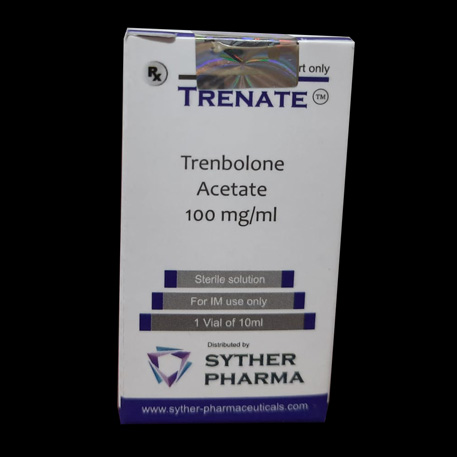 Trenate
Trenbolone Acetate (100mg/ml)
It is a short acting Trenbolone Ester, useful in gaining high quality mass & intense increase in the strength.
It is a short Androgenic compound. This compound along with its fat burning properties makes this compound versatile.
Tremendous muscle gain.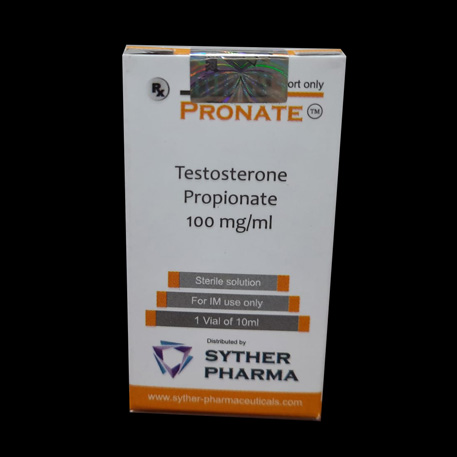 Pronate
Testosterone Propionate (100mg/ml)
It has a relatively low half life, because of which it is one of the most controllable Testosterone.
It is perfect for beginner.
It is a natural hormone.
Stax
Stanozolol (50mg/ml)
Stax promotes a hard & dry look to the body.
It increases the vascularity & strength of the body.
No liver toxicity.
Stax is used in "cutting cycles."
Very effective as a fat loss stimulant.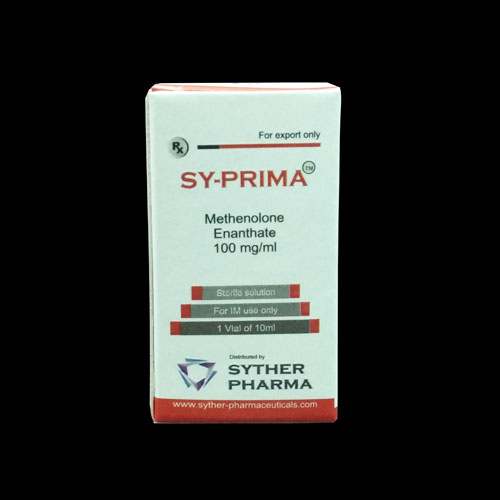 Sy-Prima
Methenolone Enanthate (100mg/ml)
Low Aromatization,very safe to use.
No liver Toxicity.
It is more Anabolic in nature than Androgenic.
Sy-Susten
Testosterone Blend (250mg/ml)
Provides Massive strength & weight gain.
It is Great testosterone mix for peak blood levels.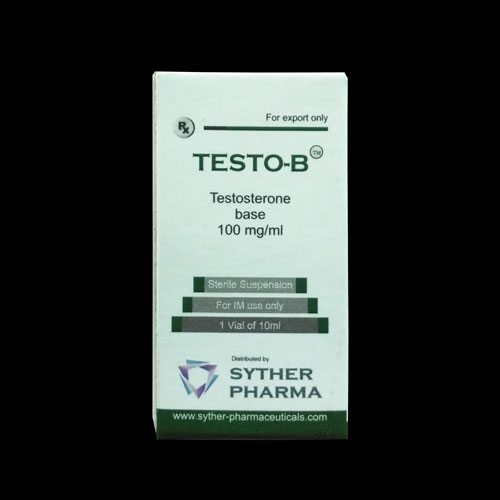 Testo-B
Testosterone Base (100mg/ml)
It is the Fastest acting and purest form of testosterone.
It has Massive strength gain & Short detection time.
Ex-Drosta
Drostanolone Propionate (100mg/ml)
It is a short acting Ester.
It is highly Androgenic.
Also known for muscle hardness while keeping the fat or the lipid content low in the body.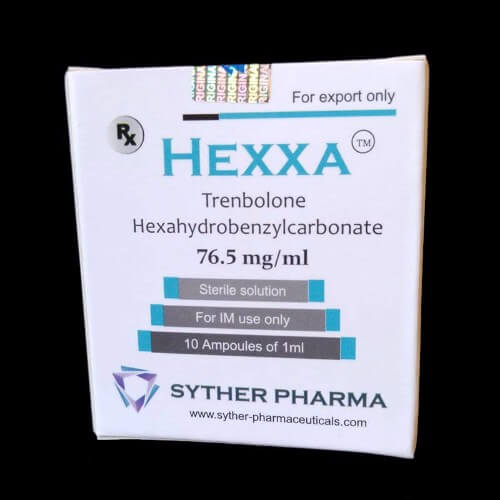 Hexxa
Trenbolone Hexahydrobenzylcarbonate (76.5mg/ml)
Hexxa is a medium acting Trenbolone Ester.
Useful for high quality muscle mass & intense increase in the strength.
Accelerates & promotes fat loss.
Boldon
Boldenone Undecylenate (250mg/ml)
Highly Anabolic.
Increases Appetite & promotes vasodilatation effect.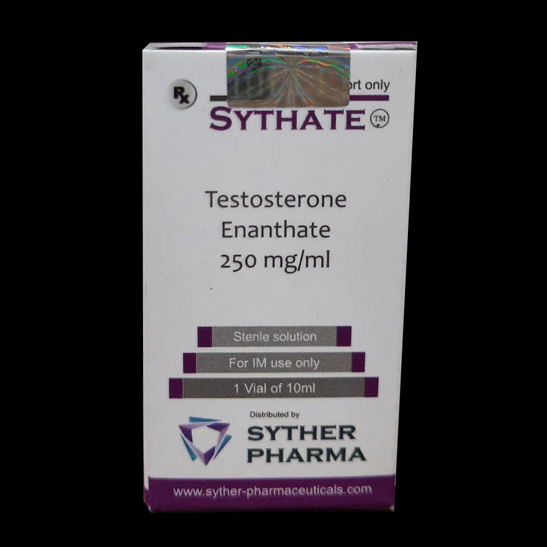 Sythate
Testosterone Enanthate (250mg/ml)
It is a natural hormone & a long acting Testosterone Ester which drastically increases the muscle as well as strength.
It imparts endurance as well as triggers the feelings associated with manliness.
Decadur
Nandrolone Decanoate (250mg/ml)
Decadur is highly Anabolic.
Decadur is used to gain muscle mass.
It does not have androgenic side effects.
Useful for developing physical strength, stamina & muscle size.
C-PIONATE
Long-acting testosterone ester, natural hormone provides solid muscle and strength gains.
Good beginner steroid.
Dosage: 500 mg -750 mg/week.